Roasted Brussels Sprouts W/ Potatoes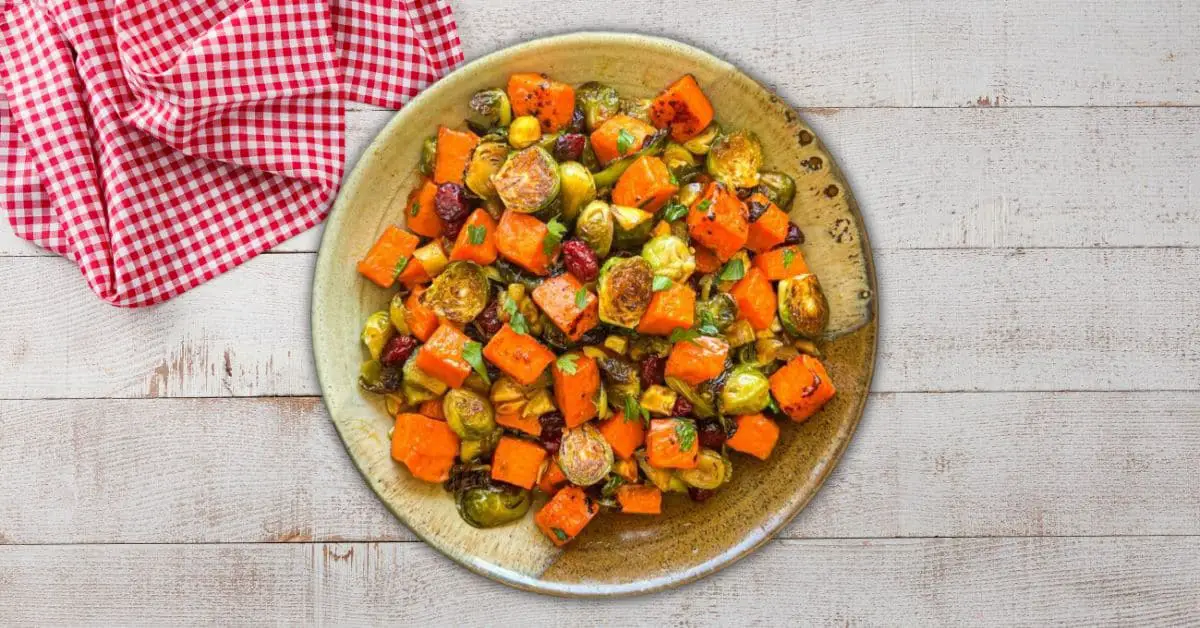 Preparation Time
10-15 Minutes
Roasted Brussels sprouts with sweet potatoes is a delicious and healthy side dish that's perfect for any meal. Here's a recipe with instructions to make it:
Main Ingredients
1 pound Brussels sprouts, trimmed and halved
2 medium sweet potatoes, peeled and cubed
3 tablespoons olive oil
2 teaspoons smoked paprika
1 teaspoon garlic powder
Salt and pepper, to taste
Instruction
Preheat the oven to 425°F (220°C) and line a baking sheet with parchment paper.
In a large bowl, combine the Brussels sprouts, sweet potatoes, olive oil, smoked paprika, garlic powder, salt, and pepper. Toss to coat evenly.
Spread the vegetables out in a single layer on the prepared baking sheet.
Roast for 25-30 minutes, or until the vegetables are tender and golden brown, stirring halfway through.
Serve the roasted Brussels sprouts and sweet potatoes hot as a side dish for any meal.
Enjoy your delicious and nutritious roasted Brussels sprouts with sweet potatoes!