Mediterranean Lentil Soup W/ Veggies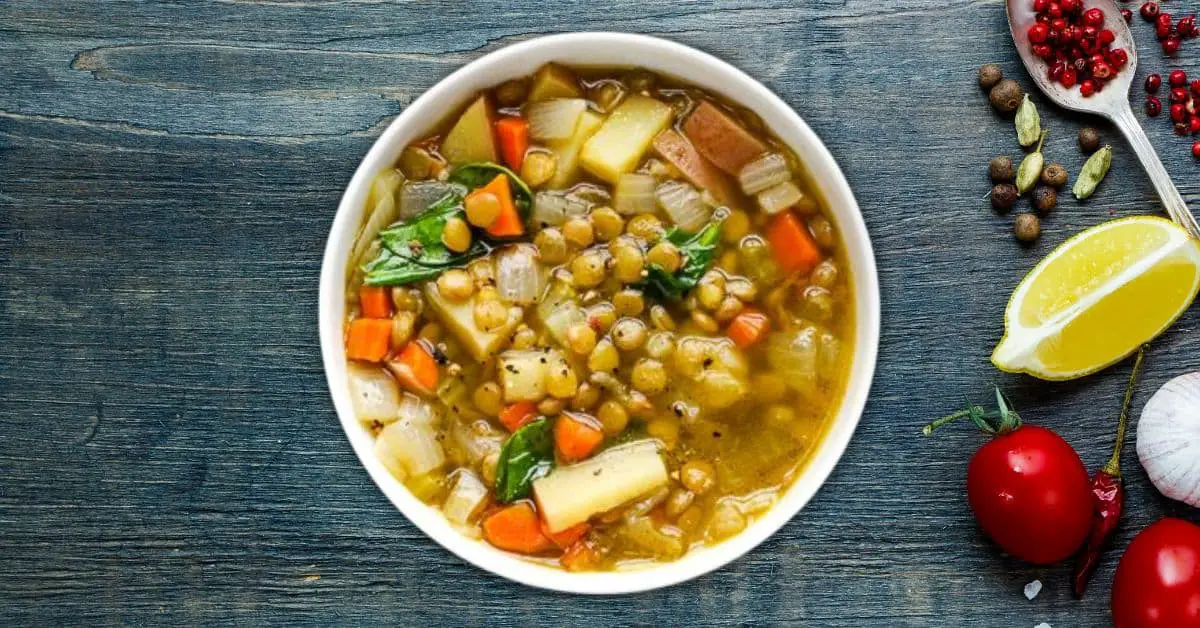 Mediterranean Lentil Soup is a delicious and nutritious dish that is easy to make and packed with flavor. Here's a recipe for Mediterranean Lentil Soup with Veggies that you can try at home:
Preparation Time
15-20 Minutes
Main Ingredients
1 cup green lentils, rinsed and drained
2 tablespoons olive oil
1 onion, chopped
2 cloves garlic, minced
2 carrots, peeled and chopped
2 celery stalks, chopped
1 zucchini, chopped
1 teaspoon dried oregano
1 teaspoon dried thyme
1 teaspoon dried basil
1 bay leaf
4 cups vegetable broth
1 can diced tomatoes
Salt and pepper to taste
Fresh parsley, chopped, for garnish
Instruction
Heat the olive oil in a large pot over medium heat. Add the onion and garlic, and cook until the onion is soft and translucent.
Add the carrots, celery, zucchini, and lentils to the pot. Stir in the oregano, thyme, basil, and bay leaf. Cook for a few minutes until the vegetables are slightly softened.
Pour in the vegetable broth and diced tomatoes. Bring the soup to a boil, then reduce the heat and let it simmer for about 30 minutes or until the lentils are tender.
Remove the bay leaf and discard. Season the soup with salt and pepper to taste.
Ladle the soup into bowls and garnish with chopped fresh parsley.
Nutritional Facts
Here are the approximate nutritional facts for one serving of Mediterranean Lentil Soup with Veggies (based on a recipe that serves 4):
Calories: 230
Total Fat: 4g
Saturated Fat: 0.5g
Cholesterol: 0mg
Sodium: 630mg
Total Carbohydrates: 36g
Dietary Fiber: 16g
Sugars: 8g
Protein: 14g
Enjoy your delicious and healthy Mediterranean Lentil Soup with Veggies!