Honey Mustard Chicken Salad Recipe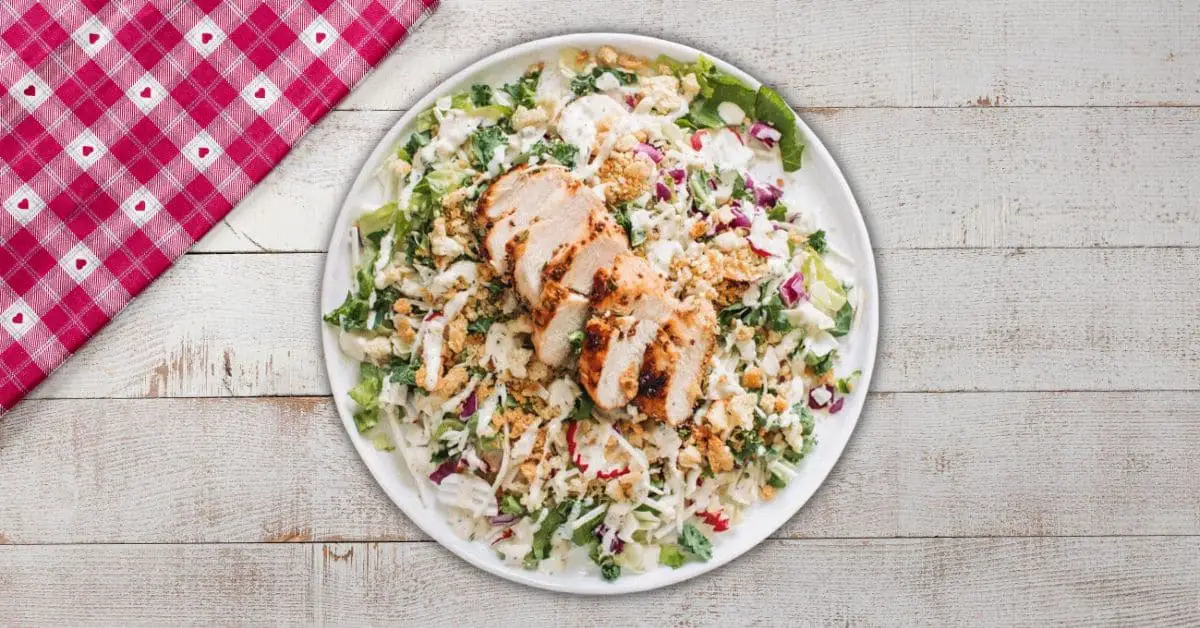 Preparation Time
15-20 Minutes
Ingredients
2 boneless, skinless chicken breasts
Salt and pepper
1 tbsp olive oil
4 cups mixed greens
1/2 cup cherry tomatoes, halved
1/2 cup cucumber, diced
1/4 cup red onion, thinly sliced
1/4 cup sliced almonds
1/4 cup crumbled feta cheese
For the honey mustard dressing:
1/4 cup Dijon mustard
2 tbsp honey
1/4 cup apple cider vinegar
1/4 cup olive oil
Salt and pepper
Instructions
Preheat oven to 375°F.
Season chicken breasts with salt and pepper.
In a large skillet, heat olive oil over medium-high heat. Add chicken and saute until cooked through, about 8-10 minutes. Remove chicken from skillet and set aside to cool.
In a small bowl, whisk together Dijon mustard, honey, apple cider vinegar, olive oil, salt, and pepper to make the honey mustard dressing.
In a large bowl, combine mixed greens, cherry tomatoes, cucumber, and red onion.
Once the chicken is cool, chop it into bite-sized pieces and add it to the bowl.
Drizzle honey mustard dressing over the salad and toss everything together until well coated.
Top the salad with sliced almonds and crumbled feta cheese.
Serve the Honey Mustard Chicken Salad immediately. Enjoy!