Greek Chicken Bowl Recipe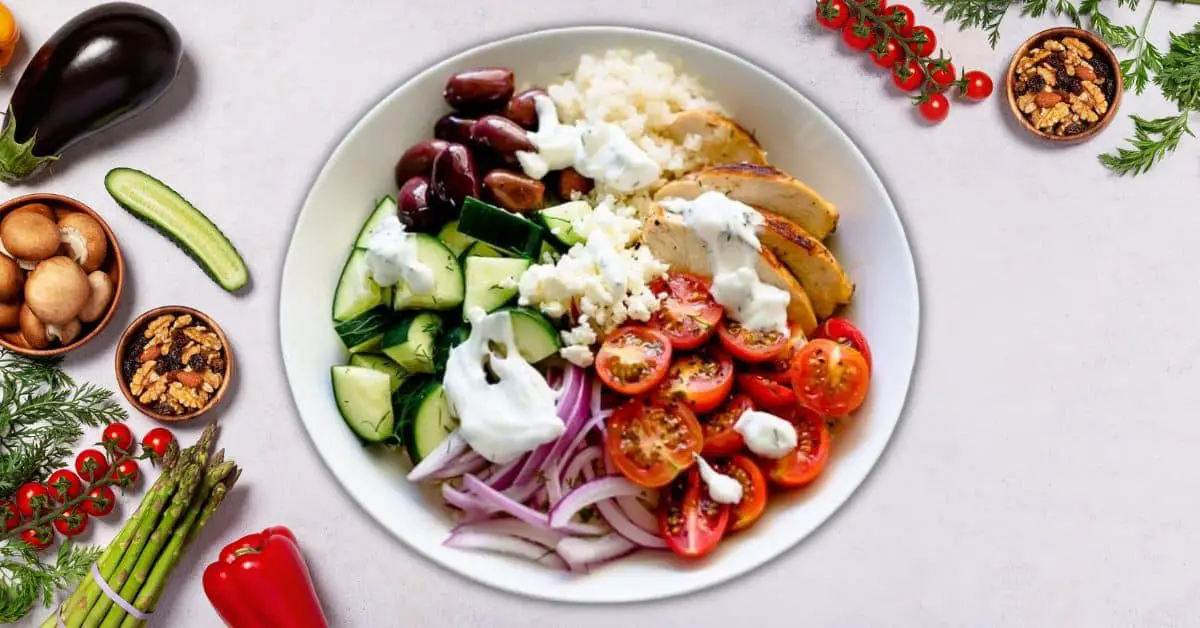 Preparation Time
10-15 Minutes
Main Ingredients
1 pound boneless, skinless chicken breasts
1 tbsp olive oil
1 tsp dried oregano
Salt and pepper
1 cup quinoa
2 cups baby spinach
1/2 cup cherry tomatoes, halved
1/2 cup cucumber, diced
1/4 cup red onion, thinly sliced
1/4 cup feta cheese, crumbled
Tzatziki sauce, for serving
Instruction
Preheat oven to 375°F.
Season chicken breasts with olive oil, oregano, salt, and pepper.
Bake chicken for 20-25 minutes, until cooked through. Allow the chicken to cool, and then chop into bite-sized pieces.
Cook quinoa according to package instructions.
In a large bowl, combine cooked quinoa, baby spinach, cherry tomatoes, cucumber, and red onion.
Add the chopped chicken to the bowl and mix well.
Divide the chicken and quinoa mixture evenly among bowls.
Top each bowl with crumbled feta cheese and a dollop of tzatziki sauce.
Serve the Greek Chicken Bowl immediately. Enjoy!