Chickpea & Potato Curry Recipe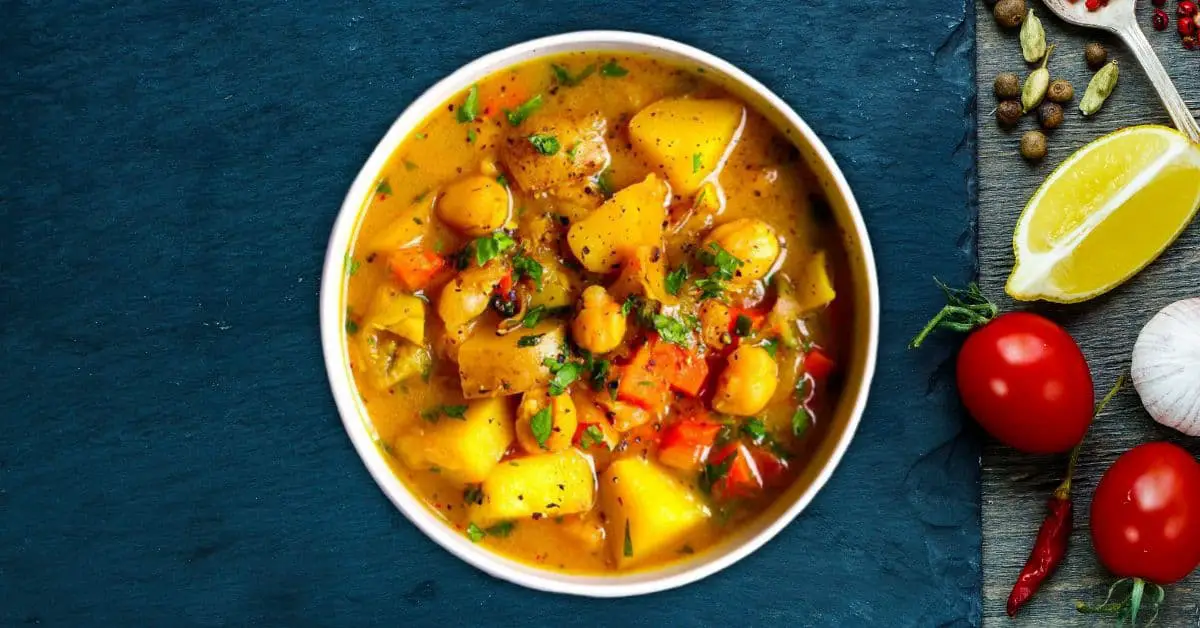 Chickpea and potato curry is a delicious and nutritious vegetarian dish that is popular in many parts of the world. Here is a simple recipe to make it:
Preparation Time
15-20 Minutes
Main Ingredients
1 tablespoon of oil
1 large onion, finely chopped
2 garlic cloves, minced
1 teaspoon of ginger, minced
1 teaspoon of ground coriander
1 teaspoon of ground cumin
1 teaspoon of turmeric
1 teaspoon of garam masala
1/2 teaspoon of salt
2 cups of peeled and cubed potatoes
1 can (15 ounces) of chickpeas, drained and rinsed
1 can (14 ounces) of diced tomatoes
1/2 cup of water
1/4 cup of chopped fresh cilantro leaves
Instruction
Heat the oil in a large saucepan or Dutch oven over medium heat.
Add the onion and cook until softened and lightly browned, about 5-7 minutes.
Add the garlic and ginger and cook for an additional minute, stirring frequently.
Add the ground coriander, cumin, turmeric, garam masala, and salt, and cook for 30 seconds.
Add the potatoes, chickpeas, diced tomatoes, and water, and stir well to combine.
Bring the mixture to a boil, then reduce the heat to low and cover the saucepan.
Simmer the curry for 20-25 minutes, or until the potatoes are tender and the sauce has thickened.
Stir in the chopped cilantro and adjust the seasoning if needed.
Serve the chickpea and potato curry hot with rice or naan bread.
Enjoy your delicious and healthy chickpea and potato curry!