Chicken & Vegetable Skewers Recipe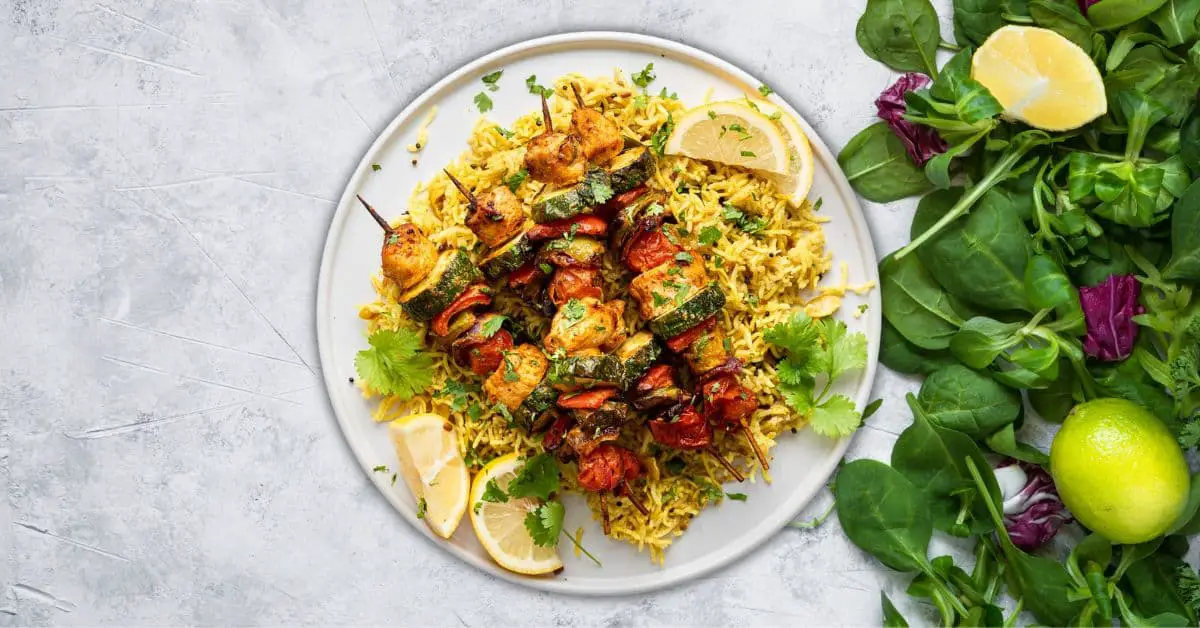 Preparation Time
15-20 Minutes
Main Ingredients
4 boneless, skinless chicken breasts, cut into cubes
2 bell peppers, cut into chunks
2 zucchinis, sliced
1 red onion, cut into chunks
1/4 cup olive oil
Juice of 1 lemon
2 cloves garlic, minced
1 tsp dried oregano
Salt and pepper
Skewers
Instruction
Soak skewers in water for at least 30 minutes to prevent them from burning on the grill.
In a large bowl, whisk together olive oil, lemon juice, garlic, oregano, salt, and pepper.
Add chicken, bell peppers, zucchini, and onion to the bowl and toss to coat. Let marinate for at least 30 minutes or up to 2 hours.
Preheat the grill to medium-high heat.
Thread chicken and vegetables onto skewers.
Grill skewers for 10-12 minutes, turning occasionally until chicken is cooked through and vegetables are tender.
Serve hot with your favorite dipping sauce, such as tzatziki or hummus.