Chicken & Vegetable Stir-Fry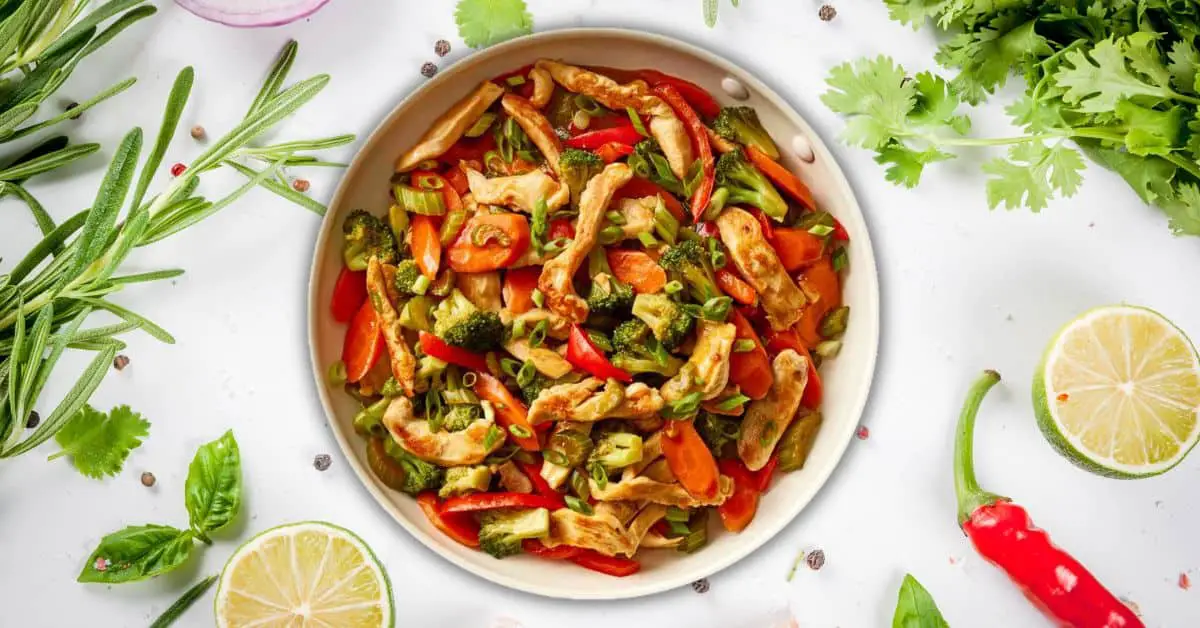 Preparation Time
10-15 Minutes
Chicken and vegetable stir-fry is a healthy and flavorful dish that can be easily customized to your preferences. Here's a recipe to make it:
Main Ingredients
2 boneless, skinless chicken breasts, sliced into thin strips
2 cups mixed vegetables (such as bell peppers, carrots, broccoli, snow peas, etc.), sliced or chopped
1 tablespoon olive oil
1 garlic clove, minced
1 teaspoon grated fresh ginger
2 tablespoons soy sauce
1 tablespoon honey
1 tablespoon cornstarch
Salt and pepper, to taste
Cooked rice, for serving
Instruction
In a small bowl, whisk together the soy sauce, honey, cornstarch, and 1/4 cup of water. Set aside.
Heat the olive oil in a large skillet or wok over high heat. Add the chicken and cook until browned and cooked through, about 5-7 minutes.
Remove the chicken from the skillet and set aside.
Add the vegetables to the skillet and stir-fry for 3-5 minutes, or until tender-crisp.
Add the garlic and ginger to the skillet and stir-fry for 1 minute.
Return the chicken to the skillet and pour the soy sauce mixture over the chicken and vegetables.
Cook for 1-2 minutes, or until the sauce has thickened and everything is heated through.
Season with salt and pepper, to taste.
Serve the chicken and vegetable stir-fry with cooked rice.
Enjoy your chicken and vegetable stir-fry!