What Are The Most Lucrative Jobs Globally In 2023?
A thriving economy and booming job markets go hand-in-hand. With an ever-expanding pool of talent, even in a post-pandemic landscape, the job market continues to grow stronger and more inclusive by the day.
Countless opportunities across various industries empower job seekers to find the perfect fit, with competitive salaries being a top priority. After all, hard work should be rewarded with a lucrative income.
In this article, we explore the highest paying jobs worldwide, delving into flourishing industries, salary expectations, and sought-after skill sets.
Top Highest Paying Jobs Globally
As you embark on your career journey, consider these key factors when choosing a job:
Passion for the subject or job profile
Relevant educational qualifications
Competitive salary and benefits
While your interests are important, a generous salary plays a significant role in decision-making. A substantial income is crucial for maintaining a comfortable lifestyle in today's modern world.
With the tech industry experiencing exponential growth, some of the highest paying jobs globally are found in this sector. High salaries are a direct result of the rapid expansion in technology.
Let's dive into the most lucrative jobs in the world: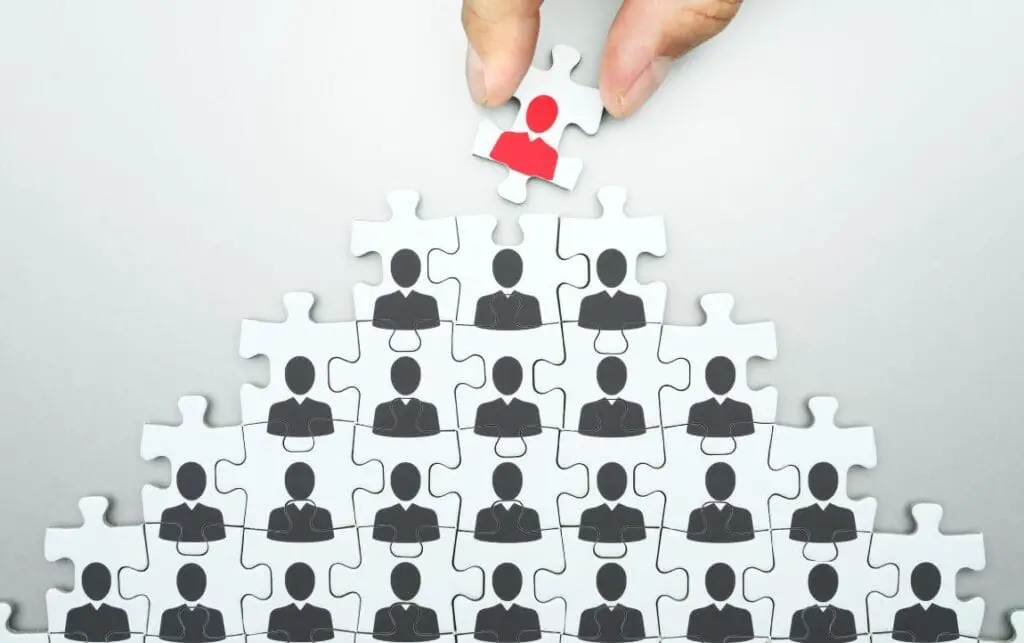 1. Chief Executive Officer (CEO)
CEOs enjoy high salaries and considerable authority, with an expected average employment growth rate of 8% between 2020 and 2030. Around 247,100 openings for top executives are posted on job portals annually.
Job Profile & Salary:
CEOs require strong leadership and communication skills, overseeing all company operations. Essential skills include:
Growth mindset
Sales management and employee development
Financial and operational efficiency
Innovation and creativity
Ability to tie strategy to execution
CEOs are handsomely compensated for their responsibilities. The pay scale for top executives at renowned companies can reach up to $310,000, with a median salary of $106,654.
Long-standing experience in the field can earn between $595,700 and $1,015,900.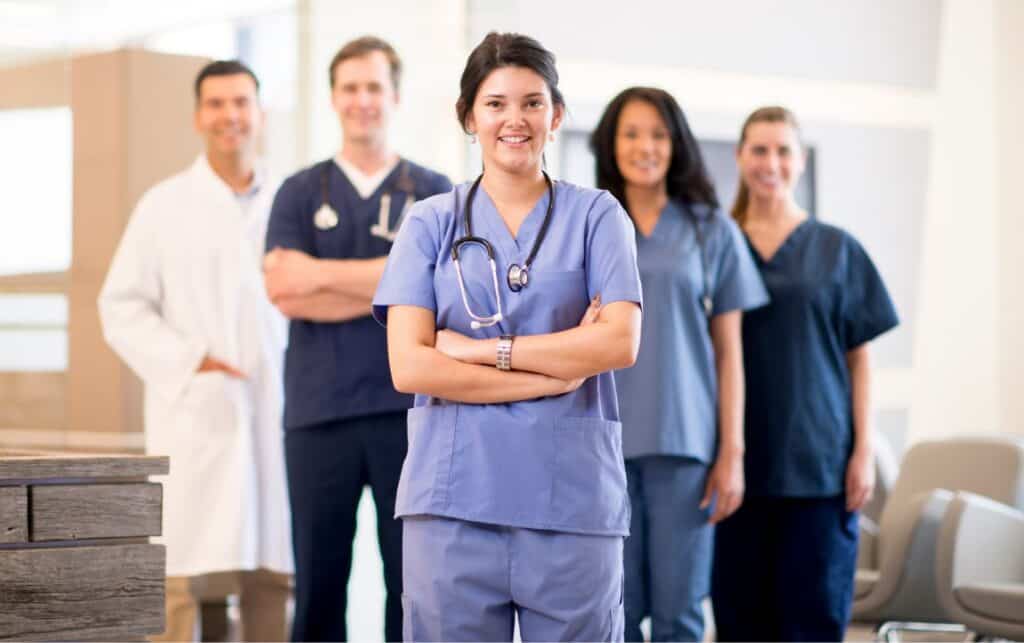 2. Medical Professionals
The pandemic has impacted the salaries of medical professionals, with a rising demand for better healthcare facilities and qualified professionals outstripping supply. This imbalance drives salary increases in the medical field.
Job Profile & Salary:
Roles, responsibilities, and salaries for medical professionals are field-specific. However, some of the highest paying jobs in the medical field include:
Cardiologist (cardio-thoracic physician) – A heart and blood vessel specialist, earning an average salary of $345,754 per annum, starting from $233,584.
Anesthesiologists – Responsible for administering anesthesia to patients, earning approximately $328,526 per year.
Orthodontist – Specializes in correcting teeth and jaw misalignments, with a salary range of $259,163 to $301,549 per year.
Neurologist – Experts in treating nervous system disorders, earning between $237,309 and $635,601 per year.
WISELIVN DAILY
Make your inbox healthier and happier with the latest WiseLivn Media stories, delivered fresh daily. Will be used in accordance with our Privacy Policy.
3. Corporate Lawyer
In 2020, the USA saw a 106% increase in vacancies for corporate lawyers, highlighting the growing demand for this role.
Job Profile & Salary:
Corporate lawyers serve as legal business advisors for companies and institutions, counseling clients on their legal rights and responsibilities.
Obtaining a law degree is the first step, followed by managing contracts, liability, ownership, employment, and other legal issues. Additional requirements include:
Solid foundation in commercial awareness
Strong negotiation skills
Knowledge of business awareness and company law
Interpersonal communication skills
Corporate lawyers can earn around $240,000, with a typical salary range of $94,180 to $117,918 and a median of $105,731.
4. Investment Banker
The post-pandemic economy has showcased growth in the investment banking sector, attracting candidates with competitive salaries and steady career progression.
Jobs in securities, commodities, and financial services are expected to grow by 10% from 2014 to 2024.
Job Profile & Salary:
Investment bankers typically start as analysts or associates, progressing to vice president and managing director roles. Daily tasks include extensive market research, report analysis, and financial modeling. Essential skills include:
Quick decision-making in a fast-paced environment
Practical knowledge of deal structuring and closing principles
Extraordinary research and quantitative skills
Strong networking and international outlook
Experience, seniority, and operating divisions drive high salaries for investment bankers. The average salary is an impressive $209,000, with the top 25% earning $131,180 and a median of $102,260.
WISELIVN DAILY
Make your inbox healthier and happier with the latest WiseLivn Media stories, delivered fresh daily. Will be used in accordance with our Privacy Policy.
5. Data Scienctist
Data scientists are undoubtedly among the top 100 highest-paying jobs globally, thanks to the ever-growing demand for their expertise.
With an annual increase of up to 29% in demand, data science careers are the cream of the crop across various sectors and industries.
Job Profile & Salary:
A data scientist's primary role is to gather, analyze, interpret, and manage complex data sets. Essential skills include:
Crafting data models
Pinpointing business challenges and devising strategic solutions
Python, R, SAS code mastery
Proficiency in Machine Learning algorithms
Enrolling in a Data Science course is an ideal way to kickstart your career. Data scientists can branch into roles such as data analysts or architects, with varying salaries based on job responsibilities.
They can earn as much as $150,000 annually, making it one of the most lucrative jobs worldwide. The US Bureau of Labor Statistics reports a median salary of $100,560.
6. Project Manager
Project managers are the masterminds behind successful projects, playing an indispensable role in a company's growth and development.
With an expected average rise of 11% in employment opportunities between 2020 and 2030, the job market for project managers is thriving, boasting an average of 149,200 annual job postings.
Job Profile and Salary:
Project managers lead teams to complete projects within set timelines and budgets. Key skills required for this role include:
Stellar communication and negotiation abilities
Strategic planning and risk management prowess
Expertise in leading cross-functional teams
Comprehensive understanding of project methodologies and tools
Focus on continuous improvement
Salaries for project managers range from $83,390 to $140,000, with experienced professionals earning up to $150,000 or more. PMP-certified project managers can expect even higher salaries.
WISELIVN DAILY
Make your inbox healthier and happier with the latest WiseLivn Media stories, delivered fresh daily. Will be used in accordance with our Privacy Policy.
7. Senior Software Engineer
The software industry is a multi-faceted domain, offering some of the best jobs in terms of salary, job satisfaction, and availability for senior software engineers.
Employment opportunities are expected to grow by 21% by 2027, surpassing the average growth rate of 5% for other occupations.
Job Profile & Salary:
Software engineers make design choices using tech tools like codes and platforms, creating prototypes that meet client requirements. Essential skills include:
In-depth understanding of software architecture
Exceptional programming abilities
Data modeling expertise
The highest salary for a senior-level software engineer ranges between $100,000 and $114,000. Various factors, such as company size, experience, certification, and skills, influence the pay scale.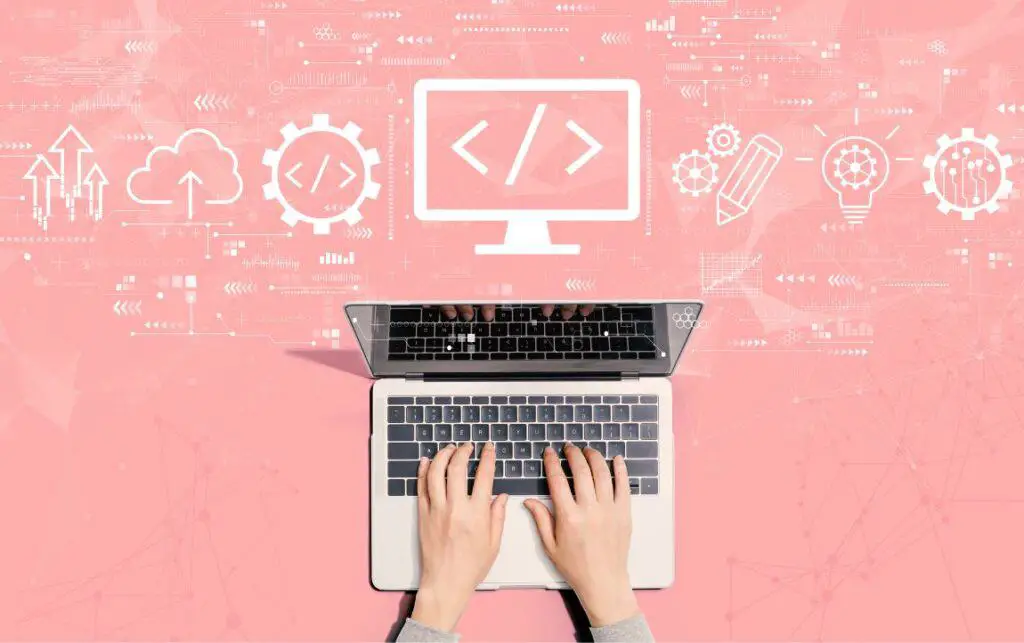 8. Web Developer
Web development is a lucrative field in today's technology-driven world. The US Bureau of Labor predicts a 15% rise in the job market for web developers by 2026.
With an increasing demand for digital transformation and businesses looking to level up their online presence, web developers are in high demand.
Job Profile & Salary:
Web developers design, build, and modify websites while ensuring proper monitoring and management. Supplementary skills for seamless website development include:
Graphic design prowess
Proficiency in HTML, CSS, JavaScript, PHP, and other programming languages
Technical computer expertise
Entry-level salaries start at $40,750, with a median of $77,200 and potential earnings of up to $146,430. Solid portfolios and strong references can further boost your pay.
WISELIVN DAILY
Make your inbox healthier and happier with the latest WiseLivn Media stories, delivered fresh daily. Will be used in accordance with our Privacy Policy.
9. Internet of Things (IoT) Solutions Architect
The US Bureau of Labor Statistics forecasts a 5% growth for IoT solution architects between 2020 and 2030.
Job Profile & Salary:
IoT solution architects oversee the development strategy and ensure accurate deployment of solutions. They actively participate in the design department to maintain effective ecosystem engagement. Key skills for IoT architects include:
Comprehensive understanding of IoT solutions
Advanced programming capabilities
Knowledge of Machine Learning, hardware design, and architecture
In this high-paying tech job, you can earn an average of over $130,000 annually. Salaries range from $116,780 to $155,000, with entry-level positions starting at $125,000 annually or about $60-79 per hour.
10. Engineering Manager
One of the highest-paying jobs in the engineering realm is that of a manager. Between 2020 and 2030, this role is predicted to experience a 4-6% growth, with around 14,700 job openings annually.
Knowing how to tap into these opportunities is crucial for aspiring engineering managers.
Job Profile & Salary:
Engineering managers excel in supervision and management, overseeing diverse projects, multiple teams, and various clients. Possessing an engineering degree or an MBA is ideal for this role. Key skills include:
Multitasking and problem-solving prowess
Strong economic engineering knowledge
Proficiency in human resource and financial service management
The basic salary for engineering managers is $149,000, with entry-level positions offering between $122,994 and $138,342. As expertise grows, salaries can soar up to $162,408.
WISELIVN DAILY
Make your inbox healthier and happier with the latest WiseLivn Media stories, delivered fresh daily. Will be used in accordance with our Privacy Policy.
11. IT Systems Manager
The expanding IT sector has amplified the need for IT systems managers. With 42,400 vacancies annually, the expected growth rate for this position is 11% between 2020 and 2030.
Job Profile & Salary:
IT systems managers are responsible for protecting systems from malware, hackers, and unwanted software. They also handle hardware upgrades and resolve technical issues. Additional skills include:
Exceptional interpersonal skills and problem-solving abilities
Knowledge of budgeting, finances, and information security
Staying current with tech tools and trends
The average salary for an IT systems manager ranges between $87,761 and $127,000, with a performance-based bonus of $3,800. However, salary and bonuses may vary depending on skills, employer, and location.
A Problem You'd Love to Have Whether you're fresh out of school or seeking a career change, this list of the highest-paying jobs in the world will help you make an informed decision.
To reach the upper echelons of these pay scales, acquiring advanced skills and knowledge is essential. In the fiercely competitive IT sector, mastering your field is a must.
Consider obtaining certifications such as Software Testing or Cloud Computing to ensure you're well-equipped for promising job opportunities.
Frequently Asked Questions (FAQs)
1. Which profession has the highest salary globally?
Big Data scientists are in high demand, with a 256% surge since 2013 (source: Hiringlab.org). Salaries can reach up to $150,000, making it one of the best-paying jobs worldwide.
2. Which job is the best globally in 2023?
LinkedIn's Emerging Jobs Report indicates a 74% increase in demand for Artificial Intelligence specialists in the last four years, with an average salary of around $126,538.
3. Which job has the best prospects for the future in 2023?
Information Security Analysts (median salary of $103,590) and Physician Assistants (average salary ranging from $115,390-$130,000) are expected to exhibit a 31% growth rate in the future.
4. What is the highest-paying job without a college degree?
Transportation distribution and storage managers earn an average salary of $94,730, requiring only a high school diploma or equivalent.
5. What jobs offer over 100k a year?
Web developers and digital interface designers can earn up to $146,430, while beginners can expect salaries ranging from $59,433 to $77,200.