Parmesan Stuffed Mushrooms Recipe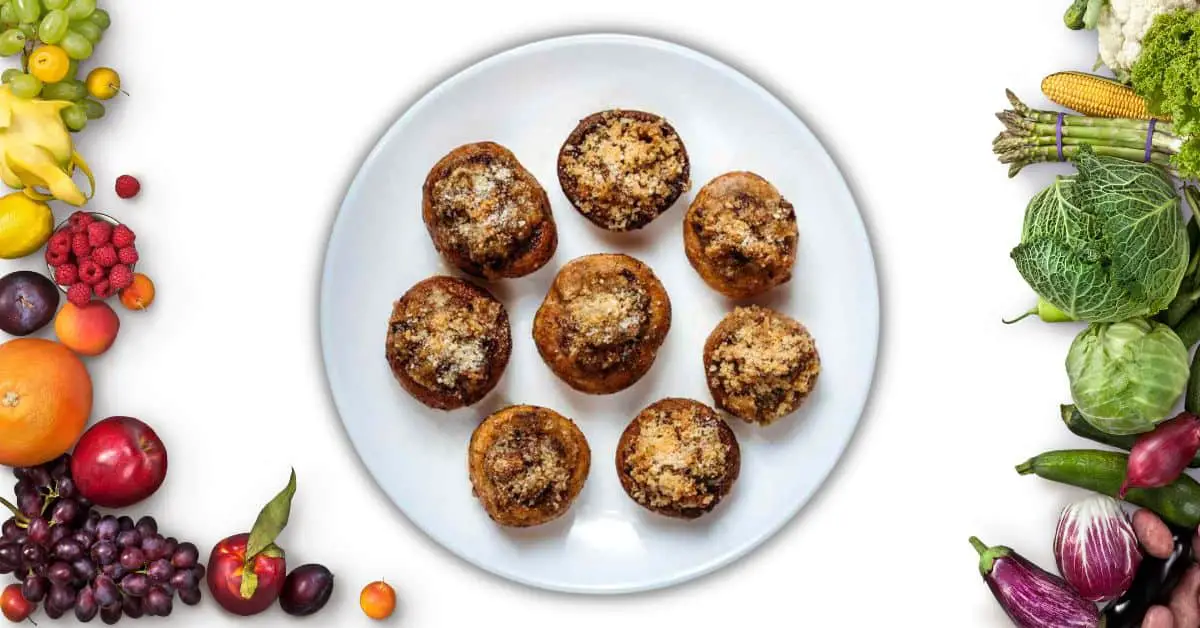 Preparation Time
15-20 Minutes
Main Ingredients
4 large portobello mushrooms
4 small chicken breasts
1/2 cup whole wheat breadcrumbs
1/4 cup grated parmesan cheese
1/2 tsp garlic powder
1/2 tsp dried basil
1/2 tsp dried oregano
Salt and pepper
1 cup marinara sauce
1 cup shredded mozzarella cheese
Fresh basil, chopped
Instruction
Preheat oven to 375°F.
Clean the portobello mushrooms and remove the stems.
Season chicken breasts with salt and pepper, and grill or bake until cooked through. Allow the chicken to cool, and then chop into small pieces.
In a bowl, mix together the breadcrumbs, parmesan cheese, garlic powder, dried basil, dried oregano, salt, and pepper.
Add the chopped chicken to the bowl and mix well.
Stuff each portobello mushroom with the chicken mixture.
Spoon marinara sauce over each mushroom and sprinkle with mozzarella cheese.
Bake for 15-20 minutes, until the cheese is melted and bubbly.
Sprinkle with fresh basil before serving. Enjoy!