Chicken Tortilla Soup Recipe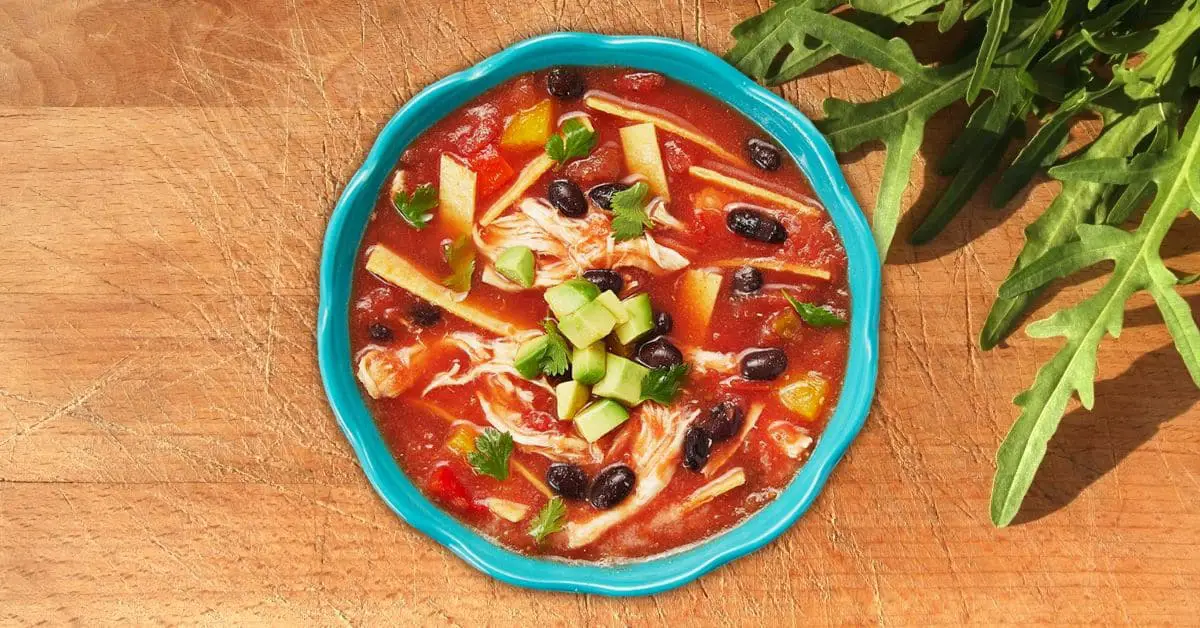 Preparation Time
15-20 Minutes
Main Ingredients
2 boneless, skinless chicken breasts
1 tbsp olive oil
1 onion, chopped
2 cloves garlic, minced
1 jalapeno pepper, seeded and minced
1 red bell pepper, chopped
1 can diced tomatoes
1 can black beans, drained and rinsed
4 cups low-sodium chicken broth
1 tbsp chili powder
1 tsp ground cumin
1 tsp paprika
Salt and pepper
1 lime, juiced
1 avocado, diced
1/4 cup fresh cilantro, chopped
Tortilla strips, for serving
Instruction
Preheat oven to 375°F.
Season chicken breasts with salt and pepper, and bake for 25-30 minutes, until cooked through. Allow the chicken to cool, and then shred it into bite-sized pieces.
In a large pot, heat olive oil over medium heat. Add onion, garlic, jalapeno, and red bell pepper, and saute for 5-7 minutes, until vegetables are softened.
Add diced tomatoes, black beans, chicken broth, chili powder, cumin, paprika, salt, and pepper to the pot. Bring to a boil, then reduce heat and simmer for 20-25 minutes.
Add shredded chicken and lime juice to the pot, and stir to combine.
Serve soup hot, topped with diced avocado, fresh cilantro, and tortilla strips. Enjoy!