Chicken Broccoli Alfredo Recipe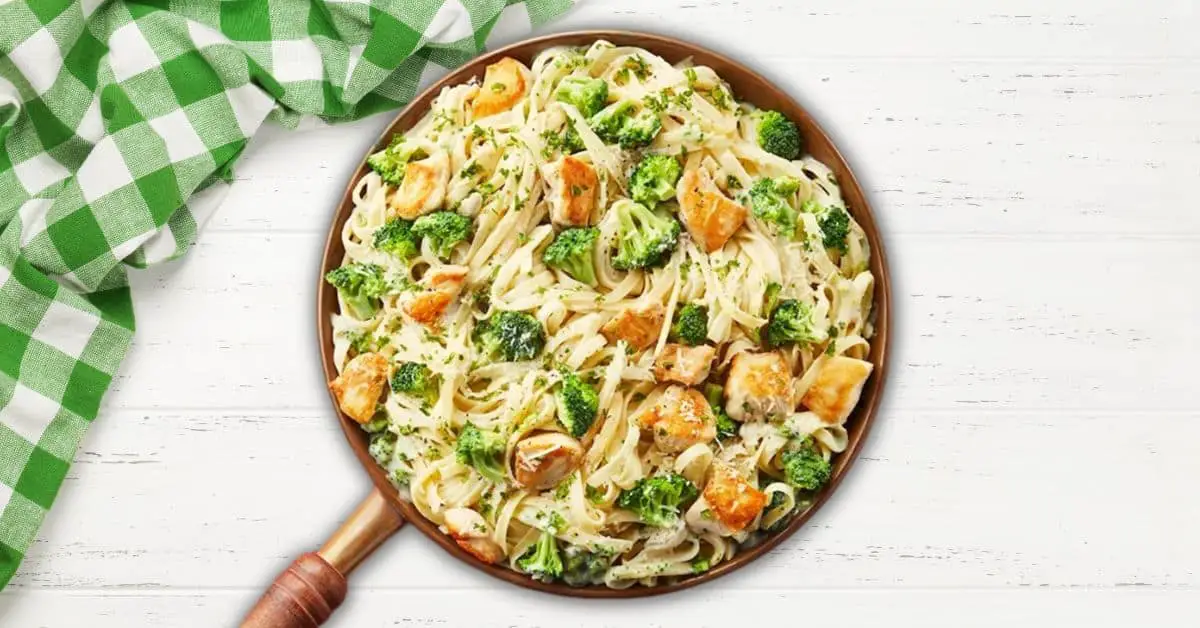 Preparation Time
10-15 Minutes
Ingredients
8 ounces fettuccine pasta
2 boneless, skinless chicken breasts, cut into bite-sized pieces
Salt and pepper
1 tbsp olive oil
3 cloves garlic, minced
2 cups broccoli florets
1 cup heavy cream
1/2 cup grated Parmesan cheese
1/4 tsp black pepper
Fresh parsley, chopped, for serving
Instructions
Cook fettuccine according to package instructions. Drain and set aside.
Season chicken breasts with salt and pepper.
In a large skillet, heat olive oil over medium-high heat. Add chicken and saute until cooked through about 8-10 minutes. Remove chicken from skillet and set aside.
In the same skillet, add garlic and saute until fragrant, about 30 seconds.
Add broccoli florets and saute for 5-7 minutes, until tender.
Add heavy cream, grated Parmesan cheese, and black pepper to the skillet. Bring to a boil, then reduce heat and simmer for 5-7 minutes, until the sauce has thickened.
Add cooked fettuccine and cooked chicken to the skillet. Toss everything together until well coated with the sauce.
Serve Chicken Broccoli Alfredo hot, garnished with fresh parsley. Enjoy!