6 Simple Ways To Earn Money Through Affiliate Marketing (2023)
Want to cash in online without breaking a sweat? Say hello to affiliate marketing!
This ingenious method lets you earn money by promoting other people's products and services, creating a passive income stream once you've mastered the art of showcasing your affiliate offers.
Now, I get it – beginners often struggle to wrap their heads around making money with affiliate marketing.
The internet is flooded with resources and outrageous claims (like earning money in your sleep – we wish!), leading to utter confusion.
But fear not! Affiliate marketing can be a genuine goldmine if you follow the right strategy.
In this post, I'll reveal the precise steps you need to ace affiliate marketing and start filling your wallet. It's no get-rich-quick scheme, and it won't happen overnight, but trust me – this approach works.
Just look at this blog: 30% of its income comes from affiliate marketing, and that number keeps growing.
And because I'm feeling generous, I'll also share some examples of how to make $100 per day through affiliate marketing and even scale it up to a whopping $1,000 per day.
Ready to dive in?
1. Create A High-Quality Content-Loaded Website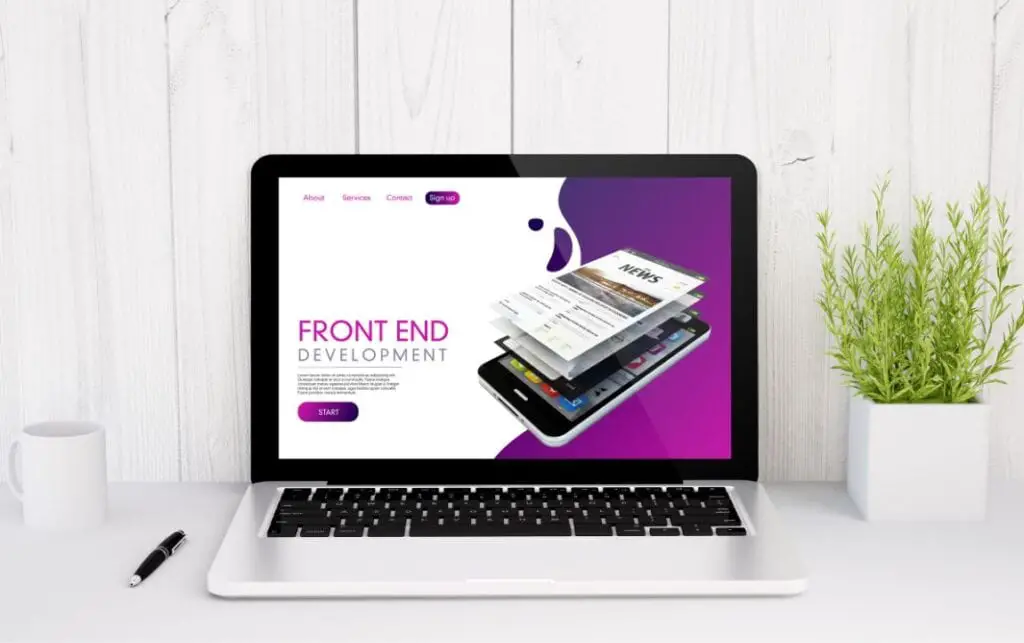 Affiliate marketing is all about making a bank by connecting people with the products they crave.
While some affiliates rely on their social media profiles or YouTube channels to showcase products, the most effective and popular approach is launching your own website.
With a website, you can unleash top-notch content that not only lures visitors but also nudges them toward the product's website to seal the deal.
Don't have a website yet?
Fret not! Website builders like Hostinger (available with all their hosting plans) make it a breeze.
The secret sauce to a thriving content strategy is striking the perfect balance between informative and promotional material.
Bombarding your audience with one affiliate offer after another will only raise eyebrows and leave Google unimpressed – not a recipe for long-term success.
Instead, focus on delivering value to your readers, building trust, and establishing yourself as an industry expert.
As your reputation soars, visitors will flock to your site for answers and guidance on topics you cover.
So, what's the magic formula for creating an irresistible mix of informational and marketing content? Aim for a 70% informational and 30% affiliate marketing content ratio.
This ensures you have enough content to build authority while still cashing in on your affiliate offers.
For your informational content, prioritize evergreen material that remains relevant over time and requires minimal updating.
"How-to" posts are a classic example, offering readers a step-by-step process for tackling specific tasks.
As for your affiliate marketing content, there's a smorgasbord of ways to create enticing content centered around your affiliate products:
Product Reviews: The Affiliate Content Staple
One of the most sought-after types of affiliate content is product reviews. Here, you'll provide readers with an in-depth analysis of a product you're affiliated with – the good, the bad, and the ugly.
When crafting product reviews, make sure your content genuinely benefits readers. Google's recent update prioritizes informative content over superficial fluff.
So, share your first-hand experiences, and don't hesitate to expose a product's shortcomings.
Other nifty types of affiliate content include comparison and roundup posts.
By incorporating SEO-optimized keywords and maintaining a witty tone, you'll have a winning affiliate marketing website in no time.
WISELIVN DAILY
Make your inbox healthier and happier with the latest WiseLivn Media stories, delivered fresh daily. Will be used in accordance with our Privacy Policy.
Best-of Posts: The Roundup Rumble
Roundup posts are perfect for presenting multiple solutions in a single article. Think of them as mini-reviews for several products at once, often with titles like "15 Best Tools for…".
For example, a roundup post might compare the best social media marketing tools currently available.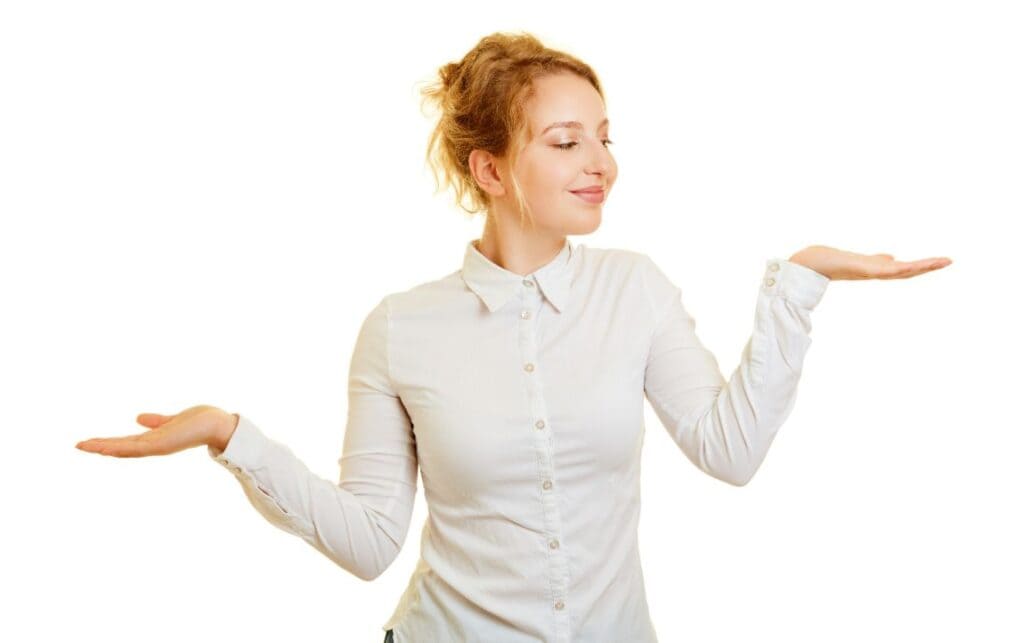 Product Comparison Posts: The Face-off
As the name suggests, comparison posts pit two (or more) different products against each other. For instance, if you're an affiliate in the web hosting niche, you could write a "Bluehost vs Kinsta" showdown.
2. Drive Targeted Traffic From Google
With top-quality content on your website, your next step is to devise a strategy that lures visitors to click your affiliate links and, ultimately, make purchases.
Among the various traffic sources, Google and other search engines reign supreme.
Why? They allow you to target a highly specific group of people, ensuring interested and engaged visitors land on your site.
To earn money, you need people to make purchases, so random or uninterested visitors won't cut it.
Google Search enables you to pinpoint exactly what someone is looking for and create content tailored to their interests.
However, not all keywords are created equal. While targeting high search volume terms is essential, focus on keywords with purchase intent rather than general queries.
For example, a search for "what is a web hosting platform" is likely informational, with the user not ready to buy. Instead, concentrate on commercial and transactional keywords.
WISELIVN DAILY
Make your inbox healthier and happier with the latest WiseLivn Media stories, delivered fresh daily. Will be used in accordance with our Privacy Policy.
Commercial Keywords: The Purchase-Ready Powerhouses
Commercial keywords signal a searcher's interest in a product or service. These terms can range from direct brand or product searches (e.g., "Nike shoes") to queries featuring additional words like "review," "best," or "top."
People using these search terms are typically in the market for a product or service, making them an ideal audience.
Depending on their stage in the decision-making process, they may be ready to buy immediately or need more information.
Reviews, comparisons, and how-to articles are fantastic for targeting commercial search terms, and catering to users who might be evaluating different options before choosing a product.
So, by strategically incorporating SEO-optimized keywords with a witty tone, you'll create content that captivates and converts.
Transaction-Ready Keywords: Your Affiliate Marketing Gems
Transaction-ready keywords are search queries that indicate a user's intent to purchase a product or service.
These keywords are the most valuable in the affiliate marketing world, as they target users who are just a click away from making a purchase.
Typical transaction-ready terms include words like "buy," "discount," or "for sale."
In most cases, searchers have already gathered the information they need and are likely to make a purchase once they find their perfect match on Google.
3. Showcase Products With Active Search Interest
Once you've identified your keyword targets, it's time to choose the products you want to promote. Several key qualities should guide your selection, which we'll explore in the following steps.
First, focus on promoting affiliate products with consistent demand. The rationale is simple: to generate sales from your marketing efforts, you need to feature products that people are actively searching for.
As you craft your targeted traffic strategy, you'll naturally discover the types of products users are looking for.
This process will also introduce you to specific solutions and brands, helping you identify top contenders in your niche.
While searching for in-demand products, keep an eye on the competition level. The more competitive the keywords are for certain products, the harder it will be for your website to rank and attract traffic.
The sweet spot is finding products with strong demand and manageable competition.
Google Trends can be your ally in gauging demand for a particular niche, revealing how interest in specific keywords and topics evolves over time.
This ensures that your chosen products have enduring appeal and aren't just passing fads.
WISELIVN DAILY
Make your inbox healthier and happier with the latest WiseLivn Media stories, delivered fresh daily. Will be used in accordance with our Privacy Policy.
4. Champion Products With High Conversion Rates
In addition to marketing sought-after products, it's crucial to promote items with high conversion rates.
A high conversion rate means you're extracting maximum value from your web traffic and turning those clicks into sales.
When hunting for high-converting products, start by identifying the most reliable solutions in your market. High-quality products from reputable brands will naturally outperform lesser options.
Price is another vital factor to consider. Generally, lower-priced products convert at a higher rate than more expensive ones.
Moreover, the nature of a product will impact its conversion rate.
Promoting commodity items usually yields higher conversion rates, while high-consideration products that buyers want to scrutinize before deciding may result in lower conversions.
So, by strategically incorporating SEO-optimized keywords with a witty tone, you'll create content that not only attracts but also converts your audience, boosting your affiliate marketing success.
5. Champion High-Commission Products
Maximizing your earnings from affiliate marketing isn't just about promoting high-converting products; it's also crucial to select offerings that pay generous commissions.
The higher the commission you earn per sale, the fewer sales you need to reach your income goals.
Let's consider two hypothetical scenarios to illustrate this point:
Scenario 1:
You promote everyday consumer goods from Amazon, priced between $10 and $20. The affiliate program pays a 5% commission per sale, netting you $0.50 to $1 per sale. If 10% of your traffic converts, you'd need 10 visitors to make $1 and 1,000 visitors to make $100.
Scenario 2:
Alternatively, you promote a $100 product with an affiliate program that pays a 50% commission, or $50 per sale. To make $100, you'd only need two sales. With a 1% conversion rate, 200 visitors would suffice to hit that target.
Clearly, the latter scenario is more appealing. To find such lucrative opportunities, focus on three key factors: product price, commission rates, and recurring payments.
Product Price: The Affiliate Earnings Catalyst
In most affiliate programs, the product's sales price directly impacts your earnings per sale.
This is because many programs pay a percentage of each sale, whereas others offer a fixed amount that reflects the item's price and the potential lifetime value of the customer.
For instance, the Shopify affiliate program pays you twice the subscriber's first monthly fee.
Commission Rate: The Affiliate Marketing Multiplier
The commission rate is the portion of the product's price that you earn when making a sale. This rate significantly influences your earnings in affiliate marketing.
Two distinct affiliate programs could feature $100 products, but if one pays a 50% commission and the other only 10%, the former is considerably more profitable.
Recurring Payments: The Affiliate Marketing Dream
Some of the most lucrative high-ticket affiliate programs offer recurring commissions for revenue generated over time. These typically involve products with ongoing subscriptions, such as web hosting plans or software services.
Affiliate products with recurring commissions rank among the highest-paying options, maximizing the value of each buyer and boosting your income potential.
By weaving SEO-optimized keywords into your content with a witty tone, you'll create an engaging and informative experience that not only attracts but also converts visitors, supercharging your affiliate marketing success.
WISELIVN DAILY
Make your inbox healthier and happier with the latest WiseLivn Media stories, delivered fresh daily. Will be used in accordance with our Privacy Policy.
6. Optimize Affiliate Links To Boost Your Earnings
Affiliate links are your bread and butter in the world of affiliate marketing. When a customer buys an affiliate product after clicking on your link, the merchant credits you with the sale and pays you the agreed-upon commission.
But even the most sought-after products won't help you rake in the dough if nobody clicks your affiliate links. That's why optimizing your link placements is crucial for maximizing click-through rates.
Now, this doesn't mean you should scatter links haphazardly throughout your content. Instead, add them where appropriate and avoid cluttering your content with irrelevant links.
Overloading your posts with links can hurt the user experience and lead to lost sales.
As a rule of thumb, place your links early in your content. Many readers won't make it to the end of your posts, while others may skim along the way.
By positioning your links closer to the beginning, you increase their visibility.
Here are some additional tips for optimizing your affiliate links:
Contextual Links: The Affiliate Marketer's Best Friend
Most of your affiliate link placements will be contextual links—URL hyperlinks embedded within your content's text. The ideal location for these links depends on the article type.
For example, in a product review, you can add an affiliate link to the first mention of the product name.
In a listicle comparing 10 different products, including an affiliate link for each product in the corresponding header.
In promotional posts, consider adding a more direct call-to-action (CTA) with the link.
Banners: The Eye-Catching Complement
While contextual links excel at driving sales, incorporating other types of links can be beneficial as well.
Banners serve as visually appealing graphics that capture visitors' attention, making them perfect for sidebars or mid-post placements.
Many affiliate programs provide ready-made banners and marketing assets, so you don't need to worry about designing them yourself.
Resource Pages: The Trust-Building Tool
A resource page showcases a list of tools relevant to your audience. Once you've established yourself as an industry authority, these pages can effectively direct readers to your affiliate offers.
For each tool, include your affiliate link along with a brief explanation of the tool's purpose and why you recommend it.
Emails: The Personalized Marketing Channel
Incorporating affiliate links into your email marketing messages is another effective strategy. Maintain a balance between informational and promotional emails, just like with your on-site content.
Add an email subscription option to your website and send regular updates to subscribers. By providing valuable information in your emails, you'll build trust with your audience.
Once that trust is established, you can occasionally send them affiliate marketing messages.
WISELIVN DAILY
Make your inbox healthier and happier with the latest WiseLivn Media stories, delivered fresh daily. Will be used in accordance with our Privacy Policy.
Affiliate Link Management Platforms: The Organizational Powerhouse
Lastly, consider using an affiliate link management platform. As you join multiple affiliate programs, you'll need an efficient way to organize and monitor your links.
An affiliate link plugin provides a centralized location for storing links and allows you to view stats on click performance quickly.
By strategically incorporating SEO-optimized keywords with a witty tone, you'll create engaging and informative content that not only attracts but also converts visitors, supercharging your affiliate marketing success.
Demystifying Affiliate Marketing Earnings: How Much Can You Really Make?
The amount of money you can earn through affiliate marketing hinges on the quality of your website and the niche you're targeting.
Success stories abound, with top-performing affiliates raking in over $1,000 per day or even surpassing $100K monthly.
So, what would it take to hit different income targets in affiliate marketing? Let's break it down.
Reaching $100 a Day with Affiliate Marketing: The Newbie's Dream
For many budding affiliate marketers, the goal of making $100 daily is a tempting milestone. Depending on the products you promote, achieving this feat could be as simple as securing a few sales.
Scaling up to $100 requires building a steady flow of traffic to your site. It may take some time for your content to rank for relevant keywords, but once it does, your earnings are bound to snowball.
To estimate what it takes to make $100 per day, calculate the targeted traffic needed for your site. A good benchmark for affiliate conversion rates is 1% of your web traffic.
Assuming you promote a product like Shopify, which pays $58 per sale, you'd need 200 visitors daily (or 6,000 monthly) to generate the two sales necessary for reaching $100 per day.
To gauge how much content you must create, consider:
The monthly search volume for your target keywords
Your expected clickthrough rates (CTR)
Though specifics vary, the average CTR for the 5th position in a Google search is around 10%. So, if you secure the 5th spot for all your target keywords, you'd need to target keywords with a total of 60,000 monthly searches to get those 200 daily visitors.
Scaling to $1,000 a Day with Affiliate Marketing: The Pro's Playground
To hit the $1,000-a-day mark in affiliate marketing, it's crucial to promote high-commission products with strong conversion rates.
The traffic needed to sell a hundred $10 products daily is vastly different from that required to sell ten $100 products.
Using our previous example, you'd need to scale your keyword targeting to include relevant terms with 600,000 searches per month.
Since finding keywords with such volume is a challenge, affiliates often promote multiple products.
For instance, although the term "Shopify review" receives about 700 searches monthly, you could broaden your reach by promoting other eCommerce platforms and targeting the "best eCommerce platform," which gets around 500 searches per month.
Additionally, you can expand into related niches. In this example, web hosting platforms would be an ideal choice, allowing you to target product-specific terms like "Bluehost review" and other commercial terms such as "best web hosting for beginners."
Again, promoting high-paying products is essential for reaching this income level. Targeting low-paying items would demand an enormous amount of time to attain the necessary traffic.
Alternative Online Money-Making Ventures
Besides affiliate marketing, there are other ways to capitalize on your expertise and skills to make money online. Explore various guides and resources to kickstart your journey.
WISELIVN DAILY
Make your inbox healthier and happier with the latest WiseLivn Media stories, delivered fresh daily. Will be used in accordance with our Privacy Policy.
Summary
Earning money through affiliate marketing begins with understanding what users are searching for and identifying the highest-paying products that cater to their interests.
By creating top-notch content that draws visitors to your site and directs them toward your affiliate offers, you'll be well on your way to success.
Follow the steps in this guide and explore our other content on making money with affiliate marketing.
With SEO-optimized keywords and a witty tone, you'll create engaging and informative content that not only attracts but also converts visitors, propelling your affiliate marketing triumphs.